Stacking The Shelves

by Tynga's Reviews is all about sharing the books you are adding to your shelves, may it be physical or virtual. This means you can include books you buy in physical store or online, books you borrow from friends or the library, review books, gifts and of course ebooks!
The Sunday Post

is a weekly meme hosted by Kimba @ Caffeinated Book Reviewer. It's a chance to share News. A post to recap the past week, showcase books and things we have received and share news about what is coming up for the week on our blog.
LIFE UPDATE
I have been sick for the past few days and it doesn't help that I have so many assignments due. Working through a headache/drowsiness/restlessness is a real torture but my fever finally broke today so hopefully I will feel better soon!

I was also in a bit of a reading slump, at one point I was 'currently reading' 6 books. *hides head in shame* I am just not in the mood for Red Rising, I feel so sick of dystopians right now. It is a library book and I am pressurising myself to finish it before the due date but it has put me in a real slump. :/ GAH. Should I just ditch it and try again another time? I know I should but man, I waited so long for it to be available at the library #bookwormproblems.

Also, I managed to not buy any physical books this week. *cues applause* I feel like my crazy book buying phase is over. I am satisfied and I got my urge-to-splurge out of my system after 3 months of crazy book buying. I don't think I have any more books that I feel like I MUST have so I will probably only make the occasional book order from Amazon/Book Depository. I can hear my bank account thanking me.
EBOOKS
Confess:
I loved the Slammed series but kinda hated Maybe Someday so I am very wary about reading this. This revolves around art though, so I am checking this out very soon, for sure! p.s. I just love how the cover blends into the background of the blog :P
(BOUGHT) PHYSICAL BOOKS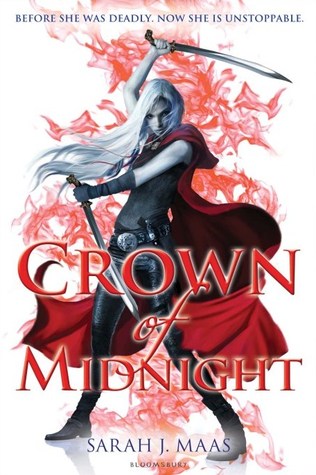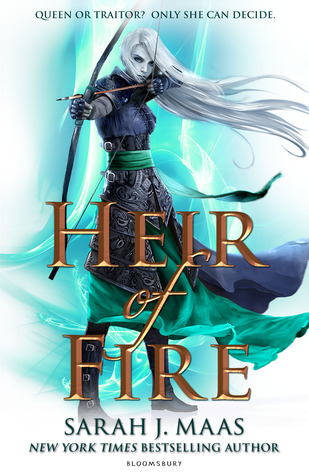 I didn't actually get these this week, I just forgot to haul them.

Crown of Midnight and Heir of Fire:
I need to continue on with the series! Everyone seems to love these two more than the first so I am excited! I don't think I've seen a series rated so highly on Goodreads before. (If you know of any that are rated 3.5 and above for the entire series, do let me know!)
LAST WEEK ON THE BLOG
THIS WEEK ON THE BLOG
Review: Splintered by A. G. Howard
Top Ten Tuesday #6
Review: On the Island by Tracey Garvis Graves
Feature & Follow Friday #9
Stacking the Shelves #14 & The Sunday Post #10
Share your StS or Sunday Posts with me in the comments below!
p.s. feel free to friend me on
Goodreads
to see the books that I read throughout the week and my live reactions to them :P
Connect with me ->
TWITTER ACCOUNT
! I am looking for more bookish friends, any takers? :D