I've decided to start a new feature on the blog called Random Bursts where I talk about random things. (duh.) They may be book-related or not...

Whether its books with a lot of hype/buzz, the classics or just simply any book that everyone seemed to love I am sure we have all at one point or another felt the pressure to read them (and maybe even love them?).
Recently I have been feeling the pressure to read new releases and hyped books because:
a) Who's Rhysand? Whats #teamAdam? What's that new ship everyone keeps talking about?
I wanna be kept in the loop!
b) I want to stay relevant and review books that everyone is talking about. No one wants to read a review about a book that was published 5 years ago.
c) Everyone loves them!!! And who doesn't wanna read a 5 star book?
However I find that all these pressure sometimes affect my reading experience negatively. I find that more and more people (including me) are now avoiding hyped books because:
a) Expectations are way too high and it is nearly impossible to enjoy the book.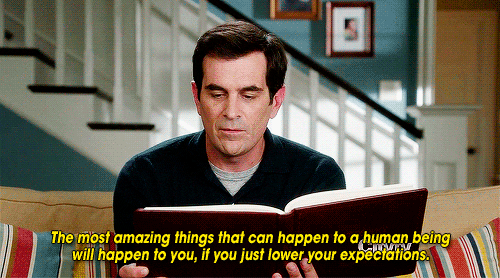 b) There is crazy pressure to love the book - nobody wants to be the black sheep. I am guilty of forcing myself to overlook things that would typically annoy me just so I would like the book more. I always end up changing my initial rating of the book after I write my review though. :/ What a dumb move, Ee Hwee.

Despite all that, I still get sucked into all the hype & buzz and the thing is, I rarely enjoy books that are extremely hyped so I don't know why I continue to read these books. I don't know what's wrong with me. :P I think I just haven't gotten to the point where I am totally fed up with all the pressure.
How about you? Do you feel pressurised to read certain books?
Does it affect your reading experience?
p.s. only 4 days left to enter my international giveaway!
Find me here: