spotlights upcoming releases that we're eagerly anticipating , hosted by
Breaking the Spine
.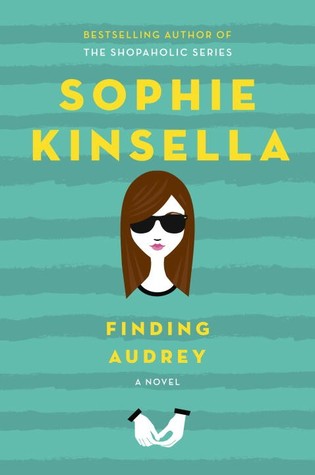 Title: Finding Audrey
Author: Sophie Kinsella
Publication Date: June 9th 2015
Pages: 288
Genre: Young Adult Contemporary
From the #1 New York Times bestselling author of the Shopaholic series comes a terrific blend of comedy, romance, and psychological recovery in a contemporary YA novel sure to inspire and entertain.

An anxiety disorder disrupts fourteen-year-old Audrey's daily life. She has been making slow but steady progress with Dr. Sarah, but when Audrey meets Linus, her brother's gaming teammate, she is energized. She connects with him. Audrey can talk through her fears with Linus in a way she's never been able to do with anyone before. As their friendship deepens and her recovery gains momentum, a sweet romantic connection develops, one that helps not just Audrey but also her entire family.
MY THOUGHTS
Blurb: I think this is Kinsella's first YA? Correct me if I am wrong. I love how she is addressing a serious topic and I am excited to see how this turns out! I never knew her Shopaholic series was adult, I read those when I was 14... In my defence, I stumbled across them in the school library but then again, I don't remember anything really inappropriate about them.


Cover: I love the simplicity in this one and I like how she blends into the background. It probably parallels how she feels about suffering from anxiety disorder, she shrinks away from everyone.


Do share your WoW links below, I love looking at what books everyone else is excited for! :)
Y
ou can follow me via
Bloglovin'
,
Twitter
or
Goodreads
.