The Sunday Post

is a weekly meme hosted by Kimba @ Caffeinated Book Reviewer. It's a chance to share News. A post to recap the past week, showcase books and things we have received and share news about what is coming up for the week on our blog.

You can read a little about my life update and take a look at my haul this week if you head over to my

Stacking the Shelves post

posted yesterday! :)
LAST WEEK ON THE BLOG
THIS WEEK ON THE BLOG
Review: Unravel Me by Tahereh Mafi
Top Ten Tuesday #3
Waiting on Wednesday #5
Review: Explorer: The Mystery Boxes by Kibuishi Kazu
Feature & Follow Friday #4
Stacking the Shelves #9 & The Sunday Post #6
Review: The Final Empire by Brandon Sanderson
I READ 13 BOOKS THIS MONTH
Total: 5 Full Length Novels, 2 Novellas, 5 Graphic Novels, 1 DNF
In reading order:
Favourite book:
Unravel Me, loved everything about it. Reviewing this next week! :)
Best Cover:
The Final Empire, loved the art style and the minimal use of colours. It looks so classy and unlike the typical high fantasy covers :)
Wish I did not Read:
Seeker! Yes this was my DNF of the month, I just did not have the patience to get through it.
Check out my review here.
Most Surprising:
Maus I & II, I did not expect to love it as much as I did and to learn so much about history and war through a graphic novel. Highly recommend this duology!
Giggles:
Explorer: The Mystery Boxes, a few short stories in there got me giggling in the library :P The stories were genius, had beautiful art and entertaining!
2015 CHALLENGES UPDATE
The goal is to track the number of pages you read and hit your goal for the year. (Hosted by:
Avanti Ciera
)
My goal: Diamond 8,001-10,000 pages
January + February: 6,928 Pages
I actually read more this month! I will probably increase my goal next month if I continue reading at this rate :)
The goal is to read a book of each letter of the alphabet. (Hosted by:
Escape with Dolly Cass
)
10/26 Complete!
Various points are awarded for reading and completing a series.
(Hosted by:
Novel Heartbeat
and
Writer Grrl Reads
)
My Goal: 50 points
February:
Novellas: Destroy Me, Fracture Me (2 points)
Sequels: Unravel Me (2 points)
Grand total: 9 points
The goal is to read a certain number of fantasy books in 2015.
(Hosted by:
Alexa Loves Books
&
Hello, Chelly
)
My Goal: 20 fantasy books
February: 7
Current progress: 12/20
Probably going to increase this goal next month too!
MARCH TBR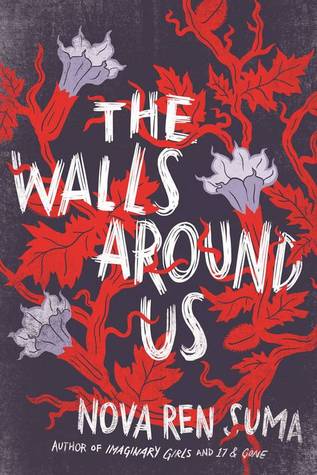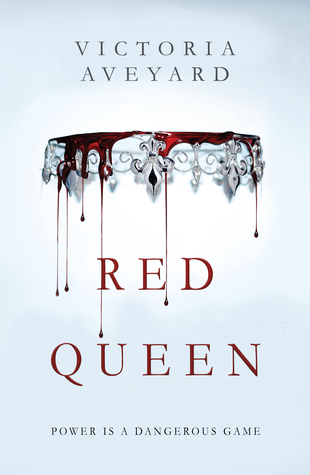 The Walls Around Us: For review!
The Well of Ascension: Really enjoyed The Final Empire and I can't wait to see how the story unfolds :)
The Ocean at the End of the Lane: I need to read a Neil Gaiman book.
Red Queen: So many people love this and I can't wait to check it out too!
Share links to you Wrap Up or Sunday Posts in the comments below and I will take a look! :)
Feel free to add me on Twitter, Goodreads or follow my blog via bloglovin' or GFC!