Stacking The Shelves

by Tynga's Reviews is all about sharing the books you are adding to your shelves, may it be physical or virtual. This means you can include books you buy in physical store or online, books you borrow from friends or the library, review books, gifts and of course ebooks!
The Sunday Post

is a weekly meme hosted by Kimba @ Caffeinated Book Reviewer. It's a chance to share News. A post to recap the past week, showcase books and things we have received and share news about what is coming up for the week on our blog.
LIFE UPDATE
So this past Monday a great political leader in Singapore, Lee Kuan Yew died and the whole country is in mourning. He was our first Prime Minister who basically transformed our then third-world country into the first-world country that it is today, in a mere 30 years. According to
Wikipedia
, he is the only leader known to bring an entire country from third to first world in one generation. However, many of his policies and decisions were controversial (think: Margaret Thatcher) and he managed to achieve the economic success of Singapore today with the sacrifice of some Singaporeans and many other social issues like the lack of freedom of speech etc. Even though people close to my heart have suffered because of him, I am thankful for all that he has done and I hope that we will continue where he has left off. RIP LKY.
I am not one who really likes to discuss politics because it is so sensitive and people can get pretty crazy about it but I just thought that I would give you guys a little general knowledge tidbit that might be interesting to some of you! :)
In other news, school has been crazy and I've been reading a lot lesser this month. I am very disappointed and I am looking for ways to increase my reading productivity. I tried listening to an audiobook again last week and I was really surprised! I will probably have a post talking about it next week. :)
(BORROWED) PHYSICAL BOOKS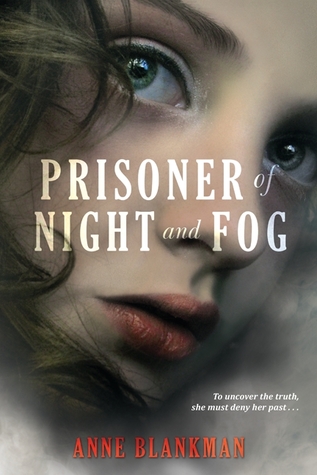 Reality Boy:
I love reality TV and I've always wondered about the 'real people' being the shows. I can't wait to read this! :)
Fire & Flood:
This has been compared to many books like The Hunger Games, The Golden Compass and even Pokemon! Also, the publishing company is Chicken House lol I just find it so funny, in a good way. Excited for this one!
Prisoner of Night and Fog:
I don't really know much about Hitler and I thought that this would be a pretty cool way to get a sort of alternative POV of him! Also, this has been receiving rave reviews!
(BOUGHT) PHYSICAL BOOKS
Lolita:
I've been meaning to read this for the longest time but the nicer covers were always so pricey. I managed to get this used, in perfect condition for a really good price. Whoop!
Days of Blood & Starlight:
I don't usually get subsequent books in a series until I've read the first book but this was going for super cheap, used but in perfect condition. I really enjoy good writing though so I think that I would love this series!
LAST WEEK ON THE BLOG
THIS WEEK ON THE BLOG
Review: The Graveyard Book: Volume 1
Top Ten Tuesday #4
Waiting on Wednesday #8
March Wrap Up
Feature & Follow Friday #7
Stacking the Shelves #13 & The Sunday Post #9
Share your StS or Sunday Posts with me in the comments below!
p.s. feel free to friend me on
Goodreads
to see the books that I read throughout the week and my live reactions to them :P
Connect with me ->
TWITTER ACCOUNT
! I am looking for more bookish friends, any takers? :D