Stacking The Shelves

by
Tynga's Reviews is all about sharing the books you are adding to your shelves, may it be physical or virtual. This means you can include books you buy in physical store or online, books you borrow from friends or the library, review books, gifts and of course ebooks!
The Sunday Post

is a weekly meme hosted by Kimba @ Caffeinated Book Reviewer. It's a chance to share News. A post to recap the past week, showcase books and things we have received and share news about what is coming up for the week on our blog.
LIFE UPDATE:
FIRST UP, HAPPY VALENTINE'S DAY EVERYONE!
I am going to be spending some time with my boyfriend today, we don't have much planned other than to chill by the poolside later tonight! What are your plans?
School was pretty crazy last week and I just didn't have any energy left to do much reading/blogging after school. I was a sad sad girl :( BUT THEN, my Book Depository packages FINALLY arrived on Wednesday night and my Amazon delivery arrived the very next day!
It was my first time ordering from both of the websites and I have to say that Amazon's shipping speed, book quality and price is so much better. If you are living outside of the USA/UK I would highly recommend that you go with Amazon IF you are purchasing enough for free international shipping. I combined my order with my friend's so that we could get free shipping! Anyway, I would probably make a more detailed post on my experience/opinion in a future post for my fellow international bookworms! :)

In other news, I did not do very well for the Love for Books Readathon during the week but I am still going to finish strong and try to read as much as I can!


Also, I would probably be pretty inactive next week because of an amazing holiday: Chinese New Year/Lunar New Year and celebrations start from Wednesday. It is basically a holiday where the Chinese do house visits and pay their respects to their elders and the young'uns get red packets with $$$ in it :D (DO I HEAR MORE BOOKS?) I won't go into extreme detail about this holiday in this post but I will probably share a few photos in the future! :)

Lastly, I would like to thank everyone that has been leaving comments on my blog posts and/or following the blog and on twitter. It is really encouraging and I am really enjoying the book community!
Connect with me ->
TWITTER ACCOUNT
! I am looking for more bookish friends, any takers? :D
BOX SET:
Percy Jackson and the Olympians: I forgot to take a photo of just the box set on its own but here is an image from the Scholastic store. I got this from Amazon at only USD$26, what a steal for 5 books! I can't wait to start on this series :)
GRAPHIC NOVELS/COMICS:
So I might have gone a little crazy. But now my Amulet collection is complete! :P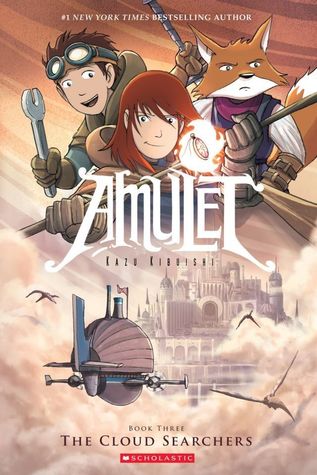 Saga #2:
This came at a perfect time, I just finished Saga #1 yesterday and WOW it is amazing! I need to read this sequel asap. Also, the art is a.m.a.z.i.n.g.
Fables: Legends in Exile:
This is the first book in a series. I've always loved classic fables and this sounds so good! It would be interesting to see the characters in a different setting. This was recommended to me by a friend!
Amulet: The Cloud Searchers:
See below.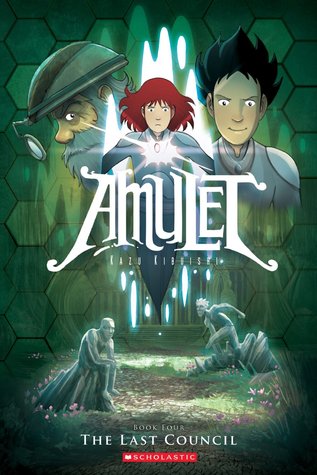 Amulet: The Cloud Searchers, The Last Council, Prince of the Elves & Escape from Lucien:
These are books 4-6 of the series. I already have books 1 & 2 and now that I have the whole set I can marathon them! :) Also, they look gorgeous on my shelf!
PAPERBACKS: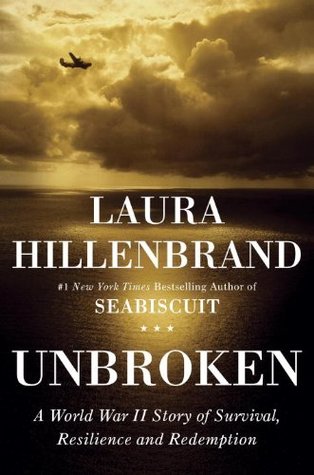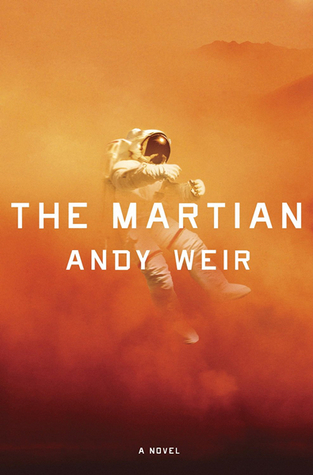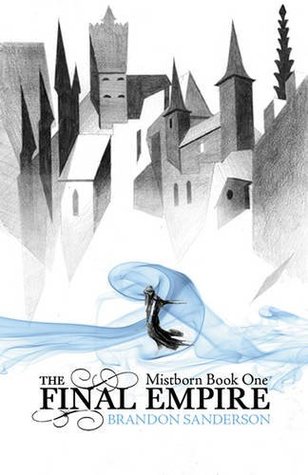 UnbrokenI seem to get a book on World War II every week. Unbroken has been made into a movie and my boyfriend and I wanted to read the book before we checked out the movie! I am really looking forward to this, it sounds so good!
The Storied Life of A.J.Fikery: Saw many great reviews on this and its a story of a bookstore! <3 If you look to the right of the cover, the hardback cover of the book is displayed in the bookstore. This is simply genius :)
The Martian: This is another book-turned-movie! The movie will be out on 25th November 2015 and I am hoping to read this before the movie is out :) I love love love books that are set in space~
The Final Empire: This is the first book in the Mistborn series and I can't wait to dive into it. I've heard so many great things about it and its ratings on Goodreads is so good! I really really hope this lives up to the hype!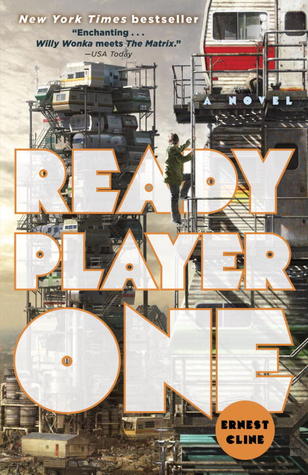 Ready Player One:Let me tell you a secret: I am a crazy gamer during the holidays so this book really appealed to me! Sci-fi, Dystopia & Gaming all rolled into one, sounds like a formula to a successful book if you ask me :P
Ender's Game: Another book with Sci-fi, Dystopia & Gaming elements, count me in! Also, its another book-turned-movie. I've never seen this movie before and I will rectify that after I finish this book!
The Girl with the Dragon Tattoo & The Girl who Played with Fire: I have always wanted to try this series out and I managed to get both of them on the same day, at different secondhand book booths around school. What a luck day! Sadly, they have mismatched covers. I really like the typography ones!


LAST WEEK ON THE BLOG
THIS WEEK ON THE BLOG
(DNF) Review: Seeker by Arwen Elys Dayton
Top Ten Tuesday #2 (February 17th)
Waiting on Wednesday #3 (February 18th)
Review: Shatter Me by Tahereh Mafi
Feature & Follow Friday #3 (February 20th)
Stacking the Shelves #7 & The Sunday Post #4 (February 14th)
Review: Seconds: A Graphic Novel



Do check out my reviews or my blog in general and leave a comment or follow me if you enjoy my content! I am also looking for any constructive feedback regarding the blog, so do let me know if I should improve on anything. Thank you!!

P.S. Let me know if you followed me so that I can follow back!





Leave a comment if you have read any of the books and let me know your thoughts on it! :) Also, feel free to leave links to your STS or Sunday Post in your comments.