Stacking The Shelves

by Tynga's Reviews is all about sharing the books you are adding to your shelves, may it be physical or virtual. This means you can include books you buy in physical store or online, books you borrow from friends or the library, review books, gifts and of course ebooks!

Reviving this blog has been really tough but I know it is gonna be so worth it when I am done! Feel free to follow me and leave a comment below so that I can check out your blog too. :)

ebooks: Cinder:

Loved this book! Keep your eyes peeled for a review coming next week. :) Can't believe I took this long to start on this series.

These Broken Stars:

Gave this book 4 stars! Review will be out tomorrow.

I'll Give You the Sun, Burn for Burn, Rebel Belle, Everything that Leads to You, Ugly Love and We Were Liars:

Heard great things about all these, can't wait to check them out!

Paperbacks: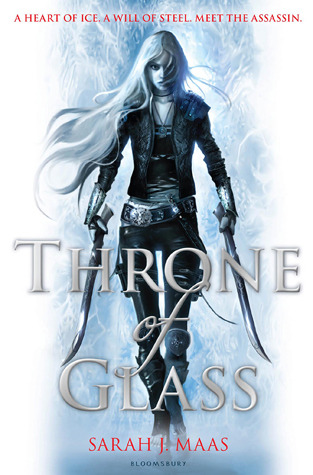 Wool:
Kind of an old-ish book but I am glad I got it in the new cover! Looking forward to reading it.
Throne of Glass:
Female badass assassin. Also, a gorgeous cover.
The Ocean at the End of the Lane:
My first Neil Gaiman book, can't wait to read it!
Leave a comment if you have read any of the books and let me know your thoughts on it! :)